Vakantiehuis en vakantiewoning verhuren - simpel en provisievrij aanmelden!
Wat onze verhuurders zeggen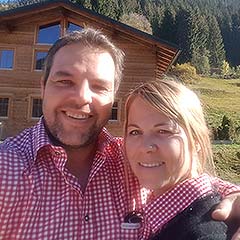 Familie Bargehr
Neuberg Alm
"Great customer service at all times!"
We have been advertising our holiday home "Neuberg Alm" for 3 years now. From the beginning we have been enthusiastic about the uncomplicated and always friendly collaboration with the team. A great point of contact at all times for any questions regarding the rental process. It is also very commendable that the platform Ferienhausmiete is perfectly well-organised from the design of the home page up to the final booking. Because of Ferienhausmiete we have been able to significantly increase our occupancy rate over the last 3 years. A big thumbs up to you, Mr Ziolko, and to your team, from Neuberg Alm.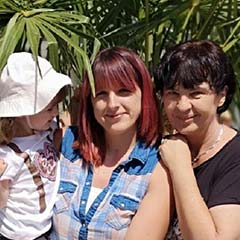 Familie Schmidt
Ferienwohnung im Sonnenwald
"Your site is brilliant and the price fantastic!"
Dear Mr Ziolko! We would just like to say thank you. We list our three holiday flats on your site! Your site is brilliant and the price is fantastic! You are well on your way to becoming the No. 1 in websites for holiday rentals and we wish you and your team all the best for the future. We receive most of our bookings via ferienhausmiete.de. Thank you so much for this. I have often recommended you to others and will do so in future. We wish you continued success!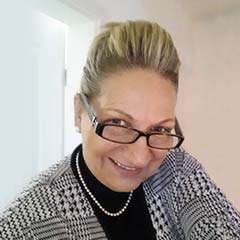 Frau Kalms
Nordseewelle am Wasser
"We get more than half of our guests via your portal!"
Hello Mr Ziolko, I am finally getting round to send you my compliments for the great website. At the beginning of our holiday home rental about 7 years ago we wondered if we would have any success with your service. And we have, time and again! All these years we were well booked up. We get more than half of our guests via your portal. It's always worked really well for all these years. There is no better way. We are registered on several websites but none can keep up with yours. Above all we appreciate the updates of the availability calendar in line with our homepage. Simply super! Many, many thanks! Kalms family
Meer meningen van verhuurders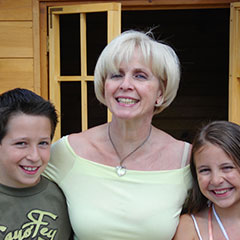 Frau Manfredi,
Ghisonaccia
We have been very satisfied customers for 3 years
Dear Mr. Ziolko, we would like to thank you very much for helping us to get to know so many nice guests via your website. We have been registered on your site for three years or so and have been very satisfied. The new design has also brought some new improvements, such as the personal introduction of the owners and extra room for even more photos. We look forward to working together further!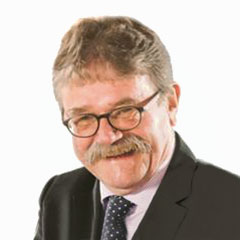 Herr Zeh,
Beutelsbach
This site is simply top class!
We have similarly high access rates on this site as on other websites that advertise holiday homes professionally rather than as a project, where we pay either 20% commission or really high annual fees. But we get 25% of our guests via ferienhausmiete.de. Our opinion: "Great! Well done!" Thank you, Mr. Ziolko, for your assistance. Super idea. Super Web-frontend. With best regards, K. P. Zeh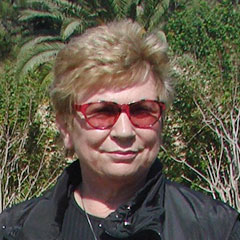 Frau Depold,
Pocking
Very user-friendly website!
I am enthusiastic about your platform and have already received some bookings. Everything is very clearly structured and very easy to handle. I am thrilled!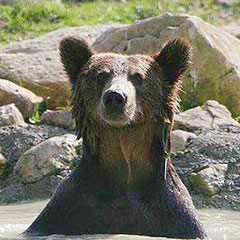 Herr Konnerth,
Vale
As far as I'm concerned, this is the best platform.
Hello Mr. Ziolko, over the past few days I have edited our 5 advertisements and would like to take this opportunity to compliment you on the new design. The owner area is super clear, loading and storage is really fast, and above all there have been no crashes or errors (as often happens when other websites are reprogrammed!) It's also great that you can now post 20 photos with captions. I had to reload these, but this was also really fast, also when it came to changing the order, which is often difficult on other websites. I think your lean concept offers a good price-performance ratio and excellent ranking (at least in our area, Romania). For me, you are and always were the No. 1 out of the 15 websites where we advertise. Keep it up, Werner K.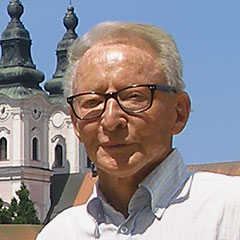 Herr Otto,
Rhodt unter Rietburg
Satisfied customers for years!
Dear Mr. Ziolko, we have already listed our 3 properties on Ferienhausmiete for years and would like to express our sincere thanks! When I logged into our owner account this morning, and saw this newly designed page, I decided to write you these lines. We were already very satisfied but we find the new design even better! Photos, location, prices, availability and customer rating. Once again many thanks, and we look forward to using Ferienhausmiete in future.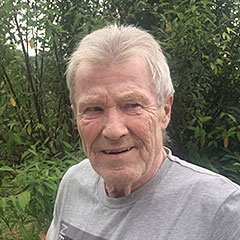 Herr Kramer,
Aachen
Cost-effective platform with good ranking!
Firstly, your site is inexpensive and secondly, it is highly ranked.
Veelgestelde vragen
Waarom is vakantiehuisnu.nl de juiste partner?
Vakantiehuisnu.nl is de dochter van een van de grootste Duitstalige reisportals Ferienhausmiete.de. Je wilt jouw vakantiewoning probleemloos en succesvol verhuren? Met meer dan 14 miljoen bezoekers per jaar en ruim 1 miljoen boekingsaanvragen zijn wij de juiste partner! Onze uitstekende positionering in de zoekmachines maakt het gemakkelijk.
Hoeveel kost een advertentie?
Een advertentie bij vakantiehuisnu.nl kost 99,- euro per jaar excl. btw. Elke volgende advertentie kost 79,- euro per jaar. Als je meer dan 10 advertenties wil plaatsen, neem dan direct contact met ons op, zodat wij een persoonlijke offerte kunnen maken. Wij berekenen geen provisie, service- of boekingskosten.
Door het boeken van een topadvertentie kan je je object al op de landingspagina van de regio presenteren. Een topadvertentie kost 25,- euro per maand. Bij het boeken van een topadvertentie voor 12 maanden betaal je slechts 10 maanden.
Moet ik provisie betalen?
Nee. Bij ons betaal je slechts een lage jaarlijkse vergoeding per advertentie. Wij berekenen geen provisie of servicekosten, dus 100% van de huurinkomsten zijn voor jou!
Hoe lang is de looptijd van het contract?
De looptijd van de advertentie is één jaar en loopt automatisch af. Alleen jij beslist of je de advertentie wilt verlengen. Als je voor 24 jaar boekt ontvang je een korting van 5%.
Verschijnt mijn advertentie ook in zoekmachines?
Ja. Wij zorgen ervoor dat de advertentie in de zoekmachines verschijnt en door vakantiegasten gevonden wordt. Ferienhausmiete.de is een van de grootste Duitstalige reisportals. Onze uitstekende positionering in de zoekmachines levert aanvragen en boekingen op!
Hoe kan ik de positie van mijn advertentie verbeteren?
De criteria actualiteit en volledigheid hebben invloed op de positie van de advertentie. Om een goede positionering te bereiken, moet je op de volgende punten letten:
Geef de seizoensprijzen vooraf voor het hele jaar aan
Houd de beschikbaarheidskalender altijd up-to-date
Voeg het maximale aantal foto's in hoge resolutie toe
Vul alle tekstvelden in met relevante teksten
Verzamel veel beoordelingen
Al deze punten zijn niet alleen belangrijk voor de interne positie, maar ook voor de bezoekers van de advertentie. Dit levert niet alleen meer aanvragen, maar meer boekingen op.
Als je een betere positie voor de advertentie wilt, dan raden wij aan om een topadvertentie te boeken. Met de boeking van een topadvertentie wordt jouw object op de landingspagina van jouw regio gepresenteerd. Een topadvertentie kost 25,- euro per maand. Bij het boeken van een topadvertentie voor 12 maanden betaal je slechts 10 maanden.
Hoe snel wordt mijn advertentie gepubliceerd?
Als je de advertentie hebt gemaakt en alle beschrijvingen en objectafbeeldingen hebt ingevoegd, klik dan op "Advertentie nu online zetten". Na het invoeren van het factuuradres kan je de advertentie bestellen en ontvang je automatisch een order per e-mail. Onmiddellijk na ontvangst van de betaling wordt de advertentie door onze klantenservice gecontroleerd en gepubliceerd.
Heb je nog vragen?
Je kan ons telefonisch bereiken van maandag t/m vrijdag van 9:00 - 17:00 uur:
+49 30 609 891 44 (Lokaal tarief)